Timelines – we've been following them our whole lives. If it were school, a teacher would give you homework, asking you to complete it by a given due date. If it were chores around the house, you would have a day to take care of them. Timelines and deadlines have been vital since before we even knew that these tasks had "timelines" or "deadlines."
Have you wondered why we need a timeline or deadline? Well, it's to keep you on track. If you miss a date that you have to complete something by, then you will fall behind. Once you fall behind on a task, then naturally, you'll start falling behind on other tasks.
A timeline is defined as a representation of a chronological sequence of events, past or future. Timelines improve efficiency, and each member of a team can be held accountable for their assigned deadline.
Today, we will dive into the timelines for web projects and why web project management is so vital.
Website Timeline
What are the critical elements in a timeline? Depending on the project, a timeline can include as little as ten tasks to more than a hundred. Though some timelines vary, all web project timelines should involve:
Research
A goal – can be a launch date or a date to show a client the project by
A list of tasks
Realistic dates for which tasks need to be completed by
Assignee's for each task
Duration for each task
Quality control
Post-launch quality control
It's important to note that these timelines do not just apply to you, but they apply to your client, as well.
Tip: Use a project management tool that you can give access to all parties involved in the project. This tool will hold each member accountable for their deadlines and set expectations. A few popular project management software to explore are Scoro, Basecamp, and Asana. Keep in mind that there are many more tools on the market. It is best to do your own research when signing up for one.
Creating Project Tasks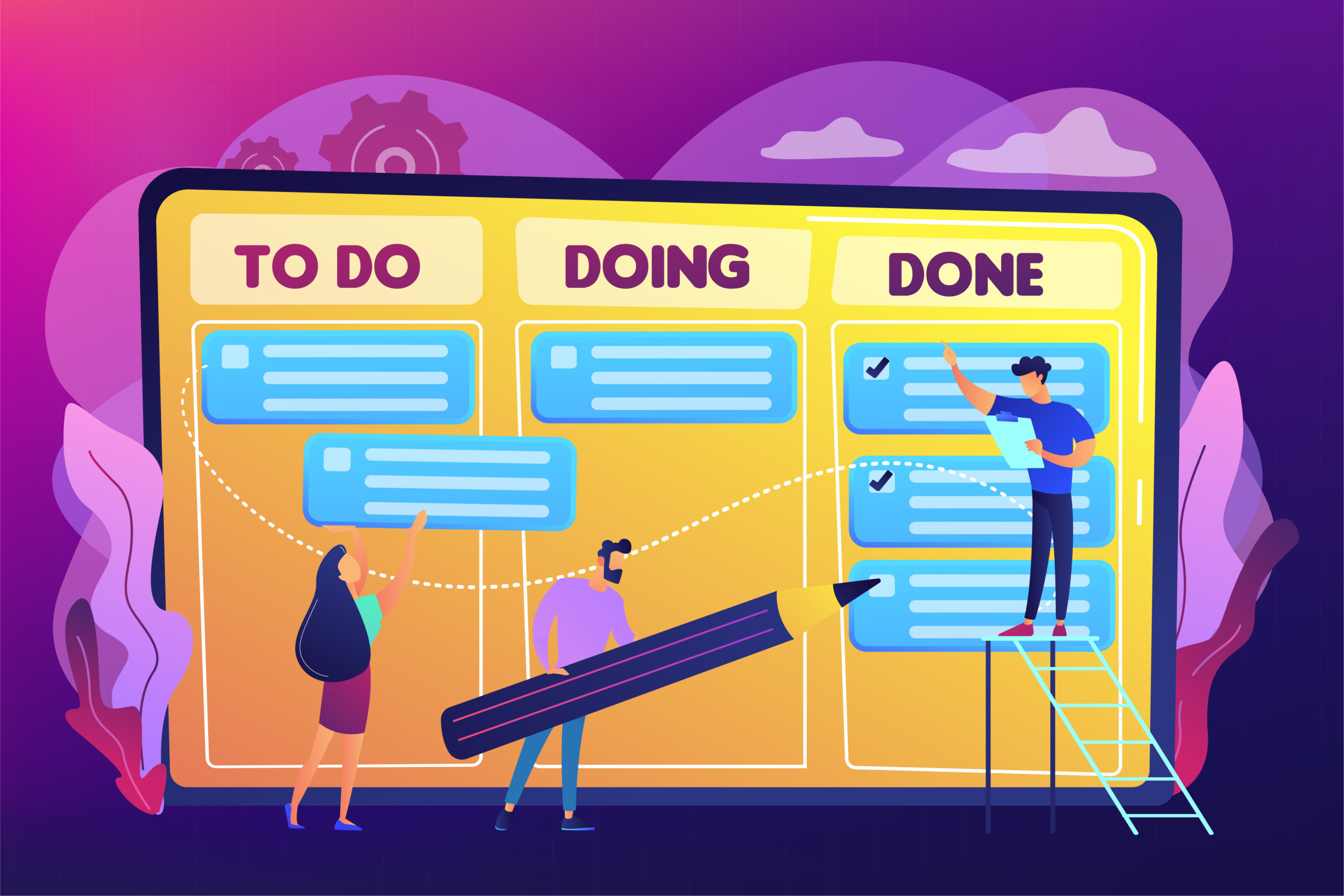 No matter the size of the project, there are certain milestones you must meet to complete the project by the deadline.
Research:
Just as you research before buying a car or a house, you need to research the industry and service you are creating a website for. It's crucial to understand what services your client offers and understand why they are valuable. If you, as the project manager, understand why these services are valuable, you can relay that to your team and translate that into your website.
Set a goal:
There are many goals you can set for yourself and your team. Some of these goals might be when you want to launch a site, when content must be ready, or even how many users you hope to see on the site in the first month of the launch. Goals are essential.
Tip: Do not set unrealistic goals. If you do so, you set yourself up for disappointment, as well as other parties involved in the project.
Create a list of your tasks:
Create a list of tasks that you will assign that you, other members of the team, and even the client needs to complete. Assign dates to these tasks. These completion dates will hold each person involved in the project accountable for their responsibilities. It's essential to communicate the tasks at hand to the client, along with the assigned dates. It is also imperative to clearly state to the client that if the project misses a deadline, then there is a chance of the project gets delayed.
Design:
Design is the most exciting milestone and the most interactive. This step is where designers use their creativity to bring to life their client's vision. The designers will use the wireframe, content, and information the project manager has provided to build a mockup of the new web design.
Tip: It's crucial to have the branding guideline from the client before the design process starts. This guideline will help ensure that the colors, fonts, etc. are in line with the client's brand.
Development:
In this stage, the developers take over the approved designs from the design team and start coding the new site. This stage is pretty silent until the website is functional. Once it is complete, update content and imagery according to what the client has provided.
Quality Control:
Test, test, and test some more! This stage checks the site on desktop and responsive. Make sure to have the site fully functional on all resolutions. It's imperative to test contact forms, all buttons, links, phone numbers, etc. It's recommended for the client to review the site thoroughly to ensure that the content is correct, and the site meets its standards.
Launch:
The special day the client has been waiting for, launch day! This day is when the domain is updated, the new site launches, and you can show it off.
Tip: It's vital to have a marketing strategy in place to ensure your beautiful new site gets the visibility and traction it deserves.
Post-Launch Quality Control:
Just because the website has been completed and launched does not mean that the project is over. It's pivotal to make sure the client is receiving all of their submissions, that all of the pages on the new site are being redirected from the old site, you implement Google Analytics and Google Console, and much more! You should continuously test the site to make sure nothing is broken, which is why we recommend being on a monthly maintenance plan with the company that developed the website for you. They will make any necessary updates to your website to keep it from breaking.
Keep your client involved in each milestone of the project. Get their feedback upon moving to the next step of the project. Prompt feedback is vital so that the launch date does not push back. Just as you give your team deadlines, give your client deadlines, as well. Keep them informed if a deadline is missed and how that will affect the project.
So, Are Deadlines and Timelines Effective?
A web design project, like any other project, requires time, strategy, and a timeline. If a team does not follow a timeline thoroughly, then the project can go astray. Once a project is derailed, it can lead to design and development changes resulting in the project extending past its deadline.
If unnecessary and excessive updates prolong your project, then it's likely you'll miss the launch deadline. However, this delay also results in exceeding the budget you initially set for the project. There are many parties involved in a project, and each person's time is valuable. Therefore, you must meet target deadlines in order to start seeing results from your project.
It's vital to define your timeline according to each project requirement. Outlining target dates for you and your client will set you and the project up for success. If you do this correctly, you will reduce your chance of the project derailing and not meeting the launch deadline.