Barbie is a household name – an iconic toy that has withstood the test of time. Not only has the brand maintained worldwide fame over the years, but it continues to be a cultural phenomenon in the toy industry.
A quick look at the marketing strategies that made Barbie what it is today sheds light on the brand's ongoing success. At the same time, the recent release of the Barbie Movie has sent a ripple effect around the globe, with people of all ages flocking to the theaters dressed in pink costumes.
The Barbie Movie set records as the highest opening movie in 2023, bringing in an estimated $155 million during the first 3 three days it was in theaters. It's incredible to see how much the marketing strategies have been successful in targeting diverse age groups using both traditional and digital channels.
It's estimated that the Barbie movie budgeted around $100 million or more on marketing campaigns before the release of the movie in theaters. Early reports are showing that the marketing is paying off due to positive responses in ticket sales around the world.
Understanding the Barbie Brand and Its Evolution
Barbie was born on March 9, 1959, and introduced as Barbara Millicent Roberts by Mattel, Inc. This 11-inch plastic doll was modeled after a cartoon character featured in a newspaper in West Germany. Barbie's boyfriend, Ken, was introduced in 1961, with additional dolls being added to the collection in the coming years: Midge, Skipper, and more.
While Barbie has been a popular brand and a toy that continues through the generations, there has been quite a bit of criticism regarding her materialism and unrealistic body proportions. Over the years, the Barbie mold was changed several times to widen the waist, slim the hips, and reduce the breast size. Then, in 2016, Barbie released three sizes of Barbie dolls to showcase different body types: petite, tall, and curvy.
Mattel has continued offering different accessories and variations and has strong markets in multiple countries with raving fans in many locations.
Traditional Marketing Strategies Employed by Barbie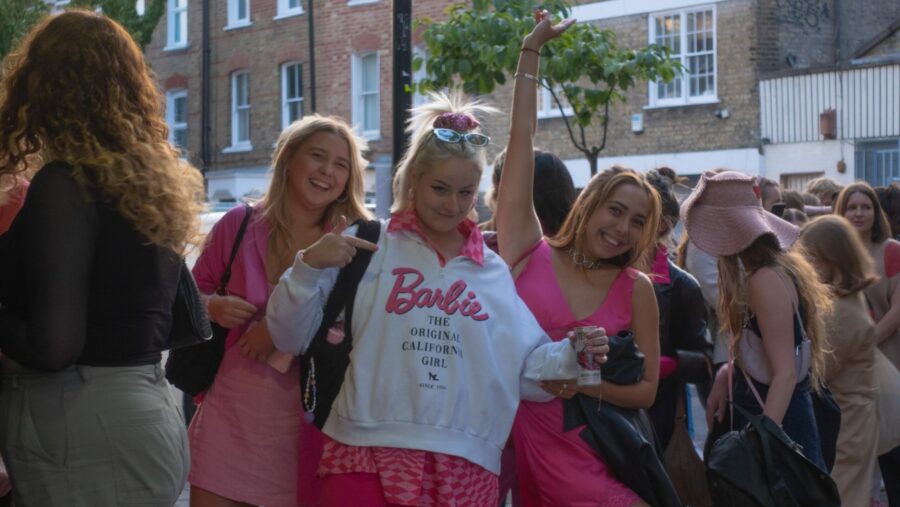 In the beginning, traditional marketing channels were used to build the brand and make Barbie a household name. At the time, pre-internet marketing included radio, print, billboards, and events in an effort to connect with different age groups.
Successful campaigns included TV commercial spots during the most popular shows, including "Friends" and "The Simpsons."
Barbie has been featured in print through "Cosmopolitan" and "Teen Vogue" magazines.
Radio commercials strengthened brand awareness on popular shows like "The Today Show" and "American Top 40."
Strategic billboard advertising has occurred in some of the most popular destinations in the United States, including Times Square and Hollywood Boulevard.
Barbie built an even stronger relationship with the fans and built a cohesive community through events such as meet-and-greets as well as fashion shows.
Not only did these traditional forms of marketing reach young girls, but their parents were also exposed to the marketing campaigns.
Seamlessly Integrating Traditional and Digital Campaigns
As the advertising world has shifted into digital marketing, Mattel has continued to implement the latest strategies to keep Barbie relevant in the online world through Barbie websites, social media profiles, influencer marketing, email campaigns, and more.
Barbie was a great example of integrated marketing campaigns that bridged the gap between traditional and digital strategies. Not only has Barbie continued using traditional advertising channels, such as print ads, the brand even secured a highly sought-after placement with a commercial that aired during the Super Bowl.
Personalization and Customer Engagement
Barbie has a large and engaging following on social media, where announcements are made about the brand, product promotions, and building relationships with fans. The brand continues using data-driven insights and customer requests to develop new products and advertising campaigns that speak to its target demographics. Some of the most successful campaigns have included:
Barbie Movie Hashtag: The Barbie movie is using the hashtag #BarbieSelfieGenerator so followers can create their own Barbie posters. As people go to the theaters to see the movie, the response has gone viral, with everyone sharing their photos and custom posters on various social media platforms.
The "You Can Be Anything" Campaign: Inspiring girls to reach for their dreams and become anything they want to be. An online quiz helps users engage with the brand and explore different careers they might be suited for.
The "Shero" Campaign: This campaign featured a series of dolls based on real-life female role models, with online videos featuring real-life girls talking about how the doll series has inspired them.
The "Barbie Dreamhouse Adventures" App: This interactive app allows girls to create their own Barbie avatars and then play in a virtual Barbie Dreamhouse. Not only is it a fun form of entertainment, but the app uses data to learn more about how girls are playing and what they are interacting with.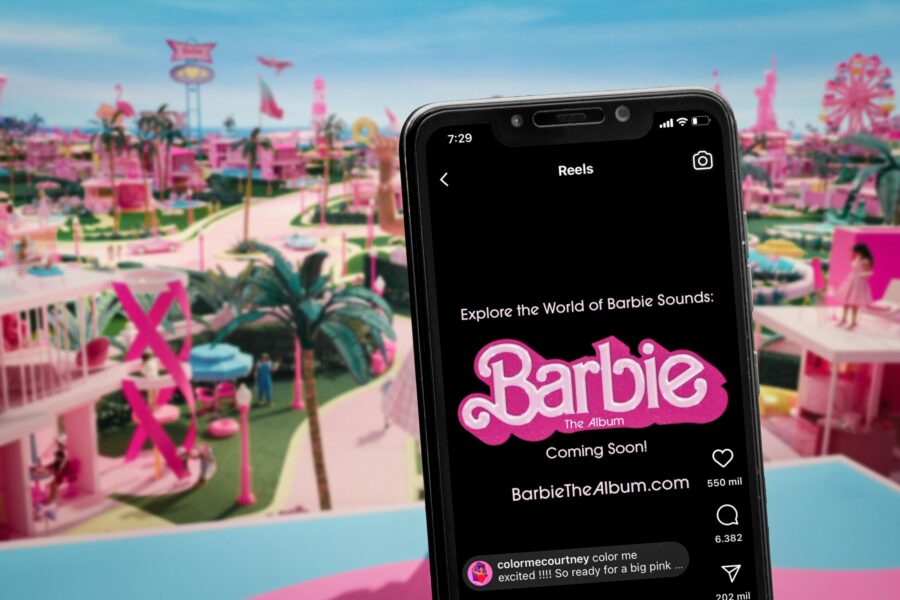 Empowering Diversity and Inclusivity
Even though Barbie didn't include diversity in the earliest years, Mattel started adapting to expand its offerings to cater to people of all colors, shapes, and sizes. Barbie's brand identity has evolved over the years to maintain relevancy in an ever-changing market. The first African American Barbie doll was introduced in 1980, followed by Latina Barbie.
Now, the "Barbie Fashionista" line offers features dolls with different skin tones, body types, and even unique hair textures. There is even a Fashionista doll with Down Syndrome and another "Barbie with Vitiligo." The line was met with positive reactions from consumers and praised for its representation of diversity.
Now, Barbie is praised for its diversity and inclusivity, with initiatives that resonate with people of all ages, fostering a sense of connection with the brand.
Measuring Success and ROI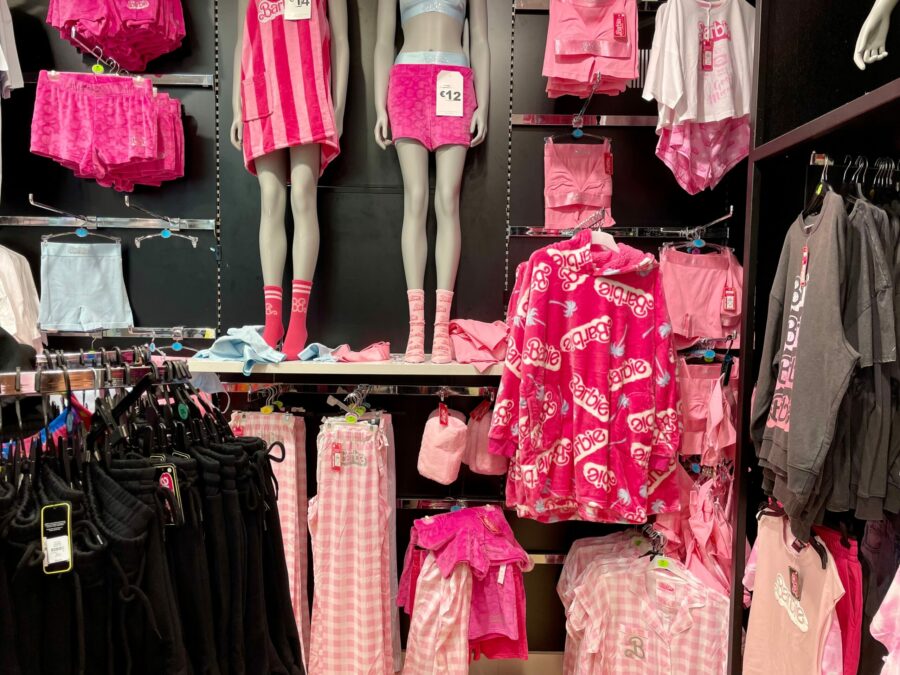 Every marketing campaign, digital resource, and other advertising strategy has been carefully tracked and improved over the years. The brand has a brilliant approach to not only expand brand awareness but also maximize profits at the same time.
Barbie measured the success of its marketing campaigns effectively using key performance indicators (KPIs) to gauge the impact of both traditional and digital efforts. KPIs in a massive marketing campaign typically include ad impressions, audience reach, views, unique users, and conversion rates.
For example, the "Barbie Dreamhouse Adventures" app was downloaded more than a million times and has over 1 million active users. This app has generated more than $10 million through in-app purchases, which also strengthens brand awareness. Since the app tracks user activities, the Barbie brand can see which accessories and details appeal most to its target demographic, which can translate to other marketing campaigns and product development.
Lessons from Barbie: Key Takeaways for Other Brands
You don't have to be selling a trendy doll to learn from the success of Barbie's marketing campaigns over the years. Both businesses and marketing professionals can benefit from the most crucial lessons demonstrated by Barbie's success. You can take these principles and apply the insights to your own marketing strategies, making it possible to reach age groups effectively.
Here is a summary of the most important lessons we can learn from Barbie's dynamic marketing campaigns:
Use Data-Driven Insights to Personalized Marketing Campaigns: Data is the key to optimizing your ROI and ensuring that your campaigns appear in front of your target demographic.
Promote Inclusivity and Diversity in Your Advertising: Customers demand to buy products from brands that are aware and sensitive to inclusivity and diversity. Look for ways to integrate different skin tones and types of people into your marketing messages, photos, videos, and more. This diversity helps potential customers see themselves represented in your brand.
Reach Customers Across Multiple Channels: It's not enough to be marketing on one platform. A multi-channel approach is essential to spread brand awareness and reach your audience. Barbie is the perfect example of leveraging traditional and modern advertising through print ads, TV commercials, social media, and more.
Measure the Success of Your Campaigns: Not only do you need to be budgeting money for advertising, but it's also essential to make sure you are gaining a positive ROI from these efforts. Look at Key Performance Indicators (KPIs) to measure the impact of all advertising campaigns and see how you are growing your audience and increasing sales at the same time.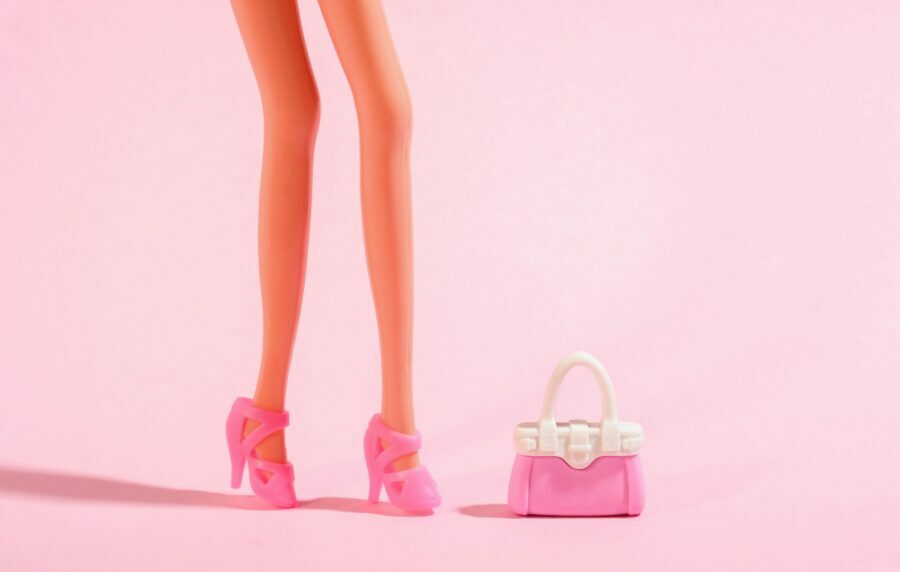 Follow Barbie's Footsteps to Invest in a Successful Advertising Plan
As you can see, Barbie's journey over the years has shaped a masterful marketing campaign that has reached all age groups. As advertising shifted over the years, the brand continued with innovation to blend both traditional and digital marketing methods into a dynamic campaign that reaches across the globe.
There's no question that the ever-changing strategies have influenced Barbie's ongoing success, even in a competitive market. You can follow in Barbie's footsteps by implementing a creative and dynamic marketing campaign that will help you reach your target audience.
If you need help designing a custom digital marketing campaign that matches the unique needs of your business, then reach out to our team at ARYU Advertising. We will gladly schedule a complimentary consultation to discuss available services for your online advertising strategies.